Breath taking view of Fish Lake Valley and White Mountains. As you continue up the canyon you see varied rock formations. Watch carefully for Big Horn sheep and other wildlife. And don't overlook the many wild flowers and cactus flowers.
Remember to bring your camera, binoculars and as always plenty of drinking water for you and your animal(s).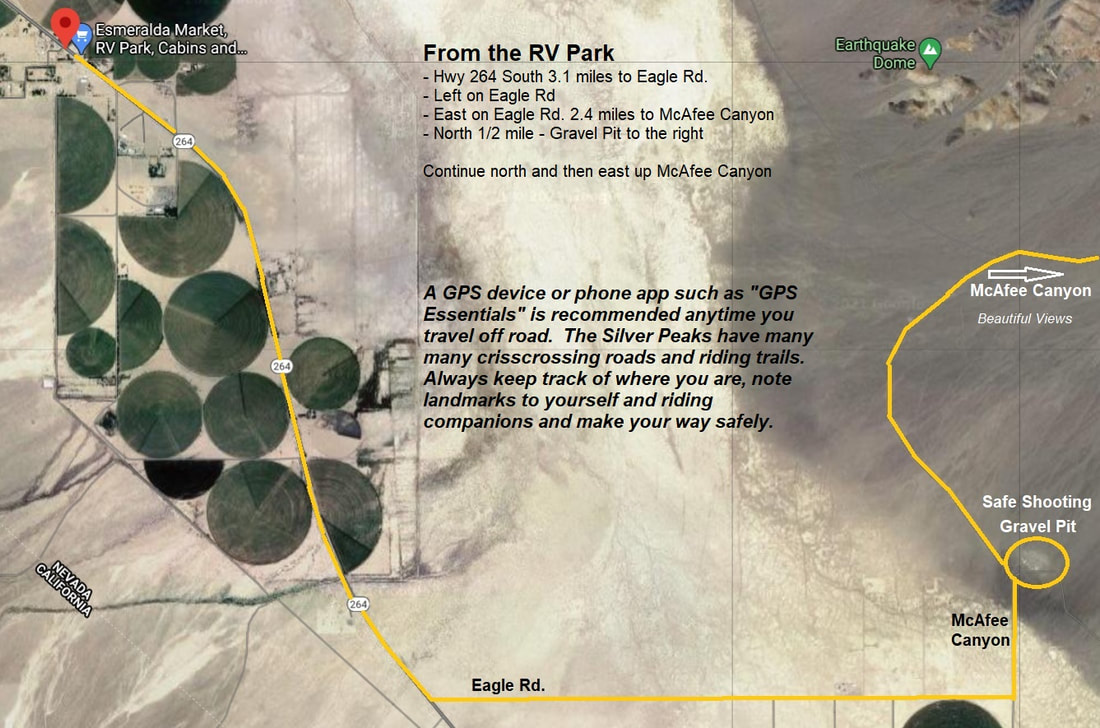 For the shooting enthusiast.
Stop by our local Gravel Pit for some target shooting with the beautiful White Mountains as your backdrop on your way.
Bring your own targets, chairs, tables and shade (if you want).